How Virtual Reality in Surgery Has Made a Virtual Liver…Real?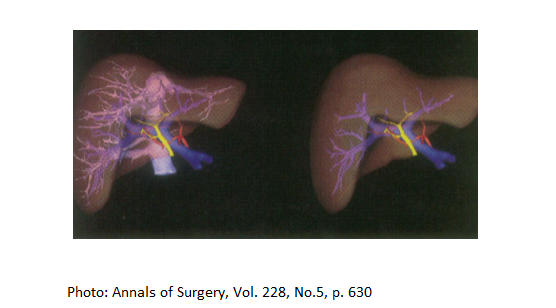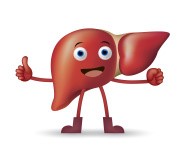 In our article about virtual reality in healthcare and medical education, we have briefly mentioned one of the earliest experiences in applying virtual reality to the hepatic surgery. Due to its complexity and specific anatomy, the liver was chosen for the virtual surgery. So, virtual reality was first applied to the hepatic surgery by Marescaux and his colleagues – doctors and computer scientists – in 1998. In this article, we will make a brief flashback of the 20th century and will recall, how this "technology miracle" has happened.
Before applying virtual reality to the hepatic surgery, Marescaux and his colleagues have determined three fundamental reasons for their decision:
1) To provide a surgeon with a comprehensive visualization of the organ. As a result, a surgeon can plan the best surgical approach.
2) To allow planning and realistic surgical simulation. It would be possible to conduct a procedure virtually. By the immersion in the surgical conditions, a surgeon will be better prepared to the intervention.
3) Virtual reality is an integrated part of computer-assisted surgical procedures. With the help of augmented reality, the virtual image would be superimposed onto the real operating view. This transmission of the information gives the opportunity to streamline the procedure, and a surgeon can discuss the case before and during surgery.
To bring their idea to live, scientists had to determine the best methods and techniques which had to be efficient and comprehensive. So, to create a realistic model of the liver the following methods were used:
Using sliced image data from the Visible Human project, sponsored by the National Library of Medicine.
Extraction of the external shape of the liver. The goal: to detect the contours of the liver in 38 slices.
Detection and removal of the vascular and biliary ducts in the photographic images.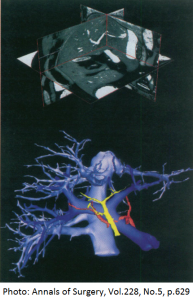 After applying virtual reality to the hepatic surgery, the following results were achieved:
3D reconstruction of the liver that could be visualized interactively from any point (the external shape and the );
Manipulation of the model was possible in real time;
The interface enabled 3D interactive mobilization of the resulting liver model;
The surgeon had the opportunity to place resection planes and to conduct virtual resection depending on the location of the tumor;
The liver could be virtually cut, and its elements were able to be separated;
An initial approximation of the residual hepatic function was possible to calculate.
The authors were aimed to popularize and to expand the use of computer science, in particular of virtual reality, in surgery and medical simulation. They have predicted the future when saying that virtual reality will revolutionize the teaching of anatomy and surgery. Already in 1998 scientists have realized the importance of using virtual reality in medical education and health care.